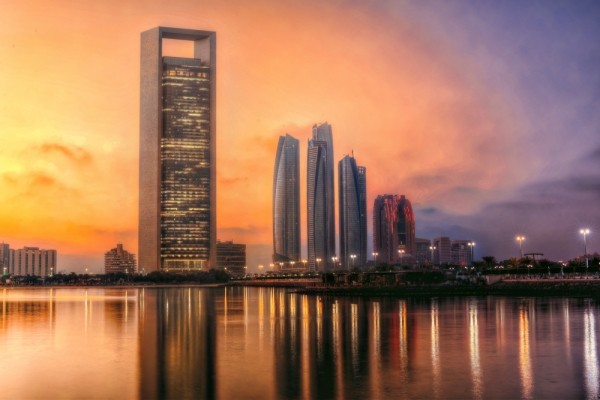 Everything To Know About Offshore Company Formation in The UAE
A business entity that operates outside the country where it is officially registered is called an offshore company. Some businesses wish to set up offshore companies to reduce taxation and get better returns on investment. UAE allows business owners to set up offshore companies in Jebel Ali, Ras Al Khaimah and Ajman.

Advantages of Offshore Companies
There are several advantages of starting an offshore business in the UAE. It includes ease of starting a business- it takes only 3-4 working days for approval based on documents submitted, 100% full foreign ownership and shareholder's liability limited to their capital, exemption from corporate tax and no minimum share capital requirements. An offshore company in the UAE provides unmatched opportunities for expanding globally. It doesn't involve the heavy expenditure on physical infrastructure and opens the door for international deals and collaborations. An offshore company also ensured business anonymity as there is no requirement for publishing financial information or ownership details to the public. Such information is revealed to third parties only in the event of a breach of laws or criminal activities.

Process of Company Formation
The first step in setting up an offshore company in the UAE is to select a field of business and prepare a business plan to be submitted to authorities. Whether it is trading, distribution or services that you plan to provide. The second aspect is related to the selection of a company name. The entrepreneur is free to give up to three names for approval. The offshore company name should have the acronym 'Ltd' denoting limited company. The offshore company is allowed to open bank accounts to deal with multiple currencies and unlimited international transactions.

A local offshore agent has to be registered in the respective jurisdictions where the offshore company operates. One of the registered agents will have to complete the registration process.
A bank account is an essential requirement for the incorporation of an offshore company. A Memorandum of Association (MOA) and Article of Association (AoA) has to be formulated. Details of the director board, board members and management team have to be included in the documents. Application for incorporation of the company should be submitted along with documents, certificates, passport copies, proof of residence, details of shareholders and reference letters.

Types of Business
The following are the types of business an offshore company can indulge in:
International Trade, Property Holding, Intellectual Property (IP) holding, Shipping Business, Online Advertising Business, General Trading and Distribution and Service Center Business. An offshore company is not allowed to do insurance business, media business, aviation business and conducting business with companies in UAE.

Three Jurisdictions
The three jurisdictions that allow offshore companies to be set up in the UAE are Ras Al Khaimah (RAK), Jebel Ali Free Zone and Ajman Free Zone. RAK is an hour's drive from Dubai and is very strategically located in the UAE. In RAK, local shareholding is not required but companies are not allowed to do business with local UAE companies. Only one director and one shareholder is required for incorporation of the company. Jebel Ali Free Zone (JAFZA) is strategically located within an hour's distance from Abu Dhabi and Dubai and is relatively more expensive to set up. A shareholder has to visit the UAE to complete the setting up processes and annual audit reports have to be filed with JAFZA authorities. One shareholder and one secretary have to be there for incorporation. Ajman Free Zone is very cost-effective for setting up an offshore business and changes in corporate shareholding and structure of companies can be done easily. One director and one shareholder is an essential requirements for the incorporation of offshore business in Ajman.
If you are looking forward to starting an offshore company business in the UAE, YouFirst can provide you with all support and services for setting up offshore operations.